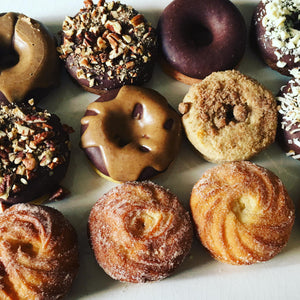 MY BELOVED FATHER AND OUR "WHY" FOR WHY WE DO WHAT WE DO.
September 23rd we said good bye to my Father, Oscar Reyna. Our number one supporter, bagger of donuts, and familiar face at our events. He was always so proud of everything we did. He would come and help me set up and I could always count on him to make sure I had change. He was a lover of our coffee cake donuts and that is why they were named "The Oscar" donut. Regardless if he didn't eat our donuts often....he had a freezer with some in it...just to show us support. While our hearts are broken we know that he is no longer suffering. He was such an amazing, loving and kind soul and I was so lucky to call him Dad. He will continue to be a part of every event and everything we do.
Thank you all for you messages, support, encouragement and love during this time. We will be back soon and stronger than ever. More determined to help change the lives of diabetics and anyone looking for a heathier option.
Stay tuned.....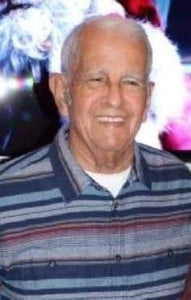 ORDER WINDOW INFORMATION
Thank you everyone for your patience. We are so happy to be opening a new order window. We look forward to getting you some delicious, sugar free, low carb, keto friendly and gluten free treats.
Window Open: Saturday, December 2- Tuesday, December 5th at Noon
Pickup Date: Saturday, December 9th
Time: 3pm to 5pm
Location: 506 Del Oro Ct, Suisun 94585 (Front Porch)
Thank you Solano County for making us the FIRST Low Carb Bakery to win Runner Up for Solano's Best Bakery in 2020, 2021 AND 2022. Plus Runner Up for Health Food Store.
We opened Duncan's Lo-Ca Breads and More with one goal in mind.....to help people. We wanted to help the diabetic community be able to enjoy treats without harm to their blood sugars. The gluten free community to have more options that wouldn't cause any reactions. The keto and low carb communities to have baked goods that would make the transition to their new ways of eating easier. We made the treats but our amazing customers and their belief in our products help get them to their friends, family, neighbors, co workers, stranger etc.
In 2023 we plan to get our product out to more people who need them. We hope to make a bigger impact in the diabetic, low carb community. We have so much lined up. We hope you will follow our journey.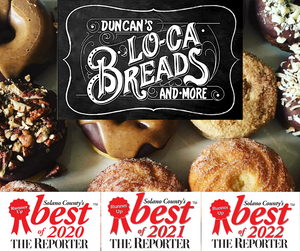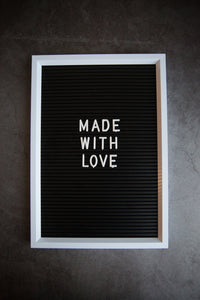 Our Why.....
My little family embarked on a Keto journey. Like many families we had gotten lost in the everyday cycle of convenience over health. We decided with the new year that we would commit to this new way of eating. I had no idea that through the next couple of years this way of eating would become so much more than weight loss.My Father is a Vietnam Vet who still suffers from the effects of Agent Orange. In 2017 he was diagnosed with Colon Cancer. He beat it and has been cancer free since. He and my mother are also diabetics and always struggled to gain control of their eating habits and blood sugars. The years of diabetes had taken its toll on my father's kidneys and he has stage 5 kidney disease. The doctor told him that if his cancer came back chemo might not be an option because it would cause damage to his kidneys. We needed to do something and do it fast. I pushed low carb over and over and started making them anything that I thought would make the transition easier.......Duncan's Lo-Ca Breads and More has been an idea for about a year now. I was making bagels and breads for friends and my parents so much that I thought "Hey...I could maybe turn this into something". My husband had rid himself of diabetes and no longer had to take pills for it. My oldest daughter learned healthy eating habit and really started to thrive in dance and her mental clarity was amazing. My parent's had switched to a low-carb diet and for the first time in years their A1C's were coming down to normal levels. Their insulin intake had been reduced and they felt great. I wanted to be able to get these breads out so that people could try them but mainly so that I could help people have options. I want to be able help people on all these different journeys be able to stick to them so that they never have to say "I should have done it this way...now look" Duncan's Lo-Ca Breads is my way of being able to give back and help others. I am so excited to be able to bring to you these breads and goodies . I can't wait to see where this takes us all.
Thank you all for your support.
Contact Us
Owner: Jess Duncan
Address: 506 Del Oro Ct, Suisun City Ca, 94585
Phone #: 707-720-4545
Email: duncans.loca.bread@gmail.com
We are a licensed homebased business. All pick ups are scheduled.
Thank you so much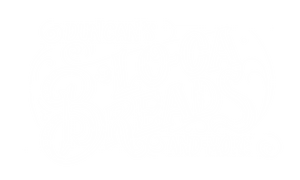 New Blog Post!
A little bit about our early years on this keto journey and how are girls were part of it.
Kids and Keto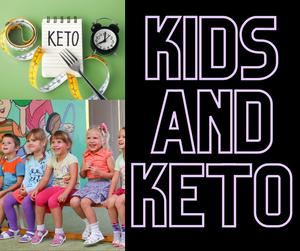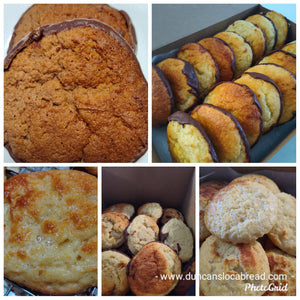 Lo-CA Lookies
Is it a muffin top? Is it a cookie? Its a little of both. Our low carb, keto, sugar free Lookies come in 3 different flavor.....Thick Mint (Our version of the famous Thin Mint), Chocolate Dipped and The Frenchie (Buttery, maple goodness in the palm of your hands). We are sure to have one that you will enjoy. Make sure to grab a few when you see them on the menu.
Duncan's Lo-Ca Breads on GoodDay Sacramento
---
This is the place Solano County.
We are Duncan's Lo-Ca Breads and More and it is an absolute pleasure to provide this wonderful county with delicious low carb, diabetic friendly, sugar free, keto and gluten free bread, biscuits and donuts.
We guarantee that our treats are always fresh, no preservatives, handmade and homemade. Only the best!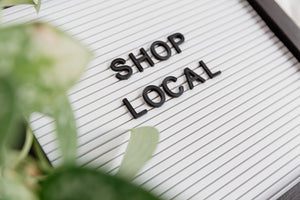 In our Lo-Ca Collections there is something to satify any craving. From our savory bagels and biscuits to our decadent donuts.....we have an item for you. We strive to keep the carb counts low, the ingredients clean and the flavor and texture phenominal. That is our promise to you.
Have you missed donuts? We've got you covered...
Having a treat every now and then is hard when you are keto, diabetic or gluten free...we can help with that. All of our donuts are made with the freshest California grown almond flour. We bring the sweetness with all natural monkfruit which not only tastes great but does not cause sugar spikes like other alternative sweeteners.  Moist, delicious and made to be enjoyed at any time of the day. Dessert for breakfast...no problem.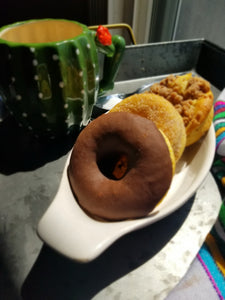 Tales of a Low Carb Goods Dealer"
---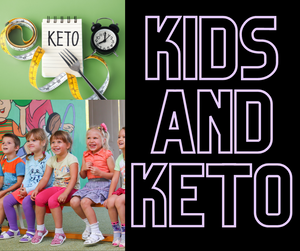 It was a routine checkup for my 10 year old that would really open our eyes and make us look at the health care world a little bit differently. My...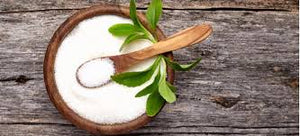 Keto sweeteners. The good, the bad and the vicious on your stomach. Here is a little bit about our experiences with them. Also we show you the best video on...
Frequently Asked Questions
What kind of sweetener do you use?
We use a combination of monkfruit, erythritol and stevia.
Do you ship?
Due to Cottage Food permit restrictions we are unable to ship. We are currently working on expanding and hopefully shipping will be an option soon.
Do your treats need to be refrigerated?
All of our goodies are made fresh and contain no preservatives. We recommend that they go right into the refrigerator or freezer. You can refrigerate our items for up to a 1 1/2 weeks. You can freeze them for up to 3 weeks.
How do I reheat my treats?
If you are reheating your treats after refrigeration simply pull them out and heat in the microwave, toaster, toaster oven or even your air fryer.
If you are reheating an item that has been frozen. Pull from freezer and bring it to room temperature. Then you can heat in the microwave until it is warm enough to cut. You can then place it in the toaster oven, or continue to heat it in the microwave.
Customer feedback: Lo-Ca customers say the Jalaketo, Loaded and Amore are amazing cooked in the air fryer.
Are you a gluten free certified kitchen?
We are not a gluten free certified kitchen. We are a licensed home based bakery and although in our house we consume no gluten the requirement to obtain certification is not possible at this time. We do have many customer that have Celiac Disease and different levels of gluten intolerance and our goods have had no ill effects on them at all.